The internet is awash with different ways to add an inch or two to your penis, from pills to pumps to slightly scary stretching devices.
However, natural penis enlargement exercises using just your hands are probably the most commonly practiced methods, and importantly, the safest.
You can, of course, find websites giving you some basic instructions for doing enlargement exercises for free.
But if you want a detailed and clear program to follow, with a wider range of exercises and perhaps some other clever tricks, it's worth thinking about reading a more complete guide.
Hopefully this review will help you understand what the different penis enlargement guides involve, how safe the techniques are, and which one might be best for you.
Do you really need to increase your size?
I'd like to first ask you to take some time to think about whether it's really necessary to increase your penis size.
Before going ahead with one of these guides, I highly recommend taking a look at my main article about increasing penis size.
You'll find simple ideas for making your penis appear bigger, and information about penis size in general which might make you feel better about what you already have.
If you read that and are still keen on increasing your size, then at least you'll be able to do so in the knowledge that you've thought it through.
1) Penis Advantage
Rating: 4.5/5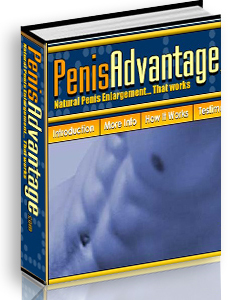 Penis Advantage is currently my recommended guide if you're interested in practicing natural stretching and jelqing exercises in an effective and safe way.
For reasons I still don't understand, many penis enlargement guides surprise you with the need to take supplements alongside the exercises. This one doesn't though, and everything you need is right there as soon as you access the program.
It contains at least three times as many exercises as the other guides I've read, with clear videos using a fake penis showing you how to do them properly.
There's a clear week by week program to follow, with instructions for doing the exercises safely, which I think is important if you want to have long term success with these kind of exercises.
My main criticisms are that the website looks a bit old, and the author didn't reply to my email. So although the guide is very comprehensive, it seems there's no longer a support option.
Overall though, if you're interested in trying to increase your penis size naturally, without pills, pumps or uncomfortable devices, this is the safest and most effective method I've tried.
Full review | Buy at penisadvantage.com
2) The Penis Enlargement Remedy
Rating: 3.5/5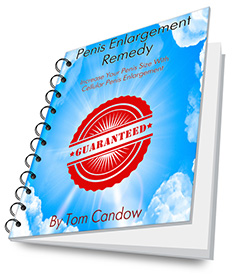 The Penis Enlargement Remedy is a guide which I really wanted to like – it looks good, is well presented and the theory behind it sounds impressive.
However, I wasn't very impressed to discover the method revolves around a principle that will only work if you buy some recommended supplements.
Essentially, the concept is that you take supplements which encourage cellular growth, and then practise the stretching exercises to hopefully get the growth happening exactly where you want it – in your penis.
If you're the kind of guy that goes to the gym, then comes back and takes one or two supplements to boost your performance, maybe this will be nothing new to you.
But if you're looking for purely natural techniques, you might be put off by the experimental approach this guide offers.
I did some research into the techniques, and although the theory seems plausible, there's no evidence that it will definitely get your penis growing. That doesn't mean it won't, just that there's no scientific backing to the specifics of this method.
On the plus side, I tried the exercises and found them easy to follow and safe to do. So you could probably make your own mind up about the supplements, and still hopefully get somewhere just with the exercises.
Full review | Buy at the peremedy website
3) The Penis Enlargement Bible
Rating: 2/5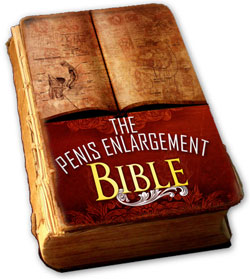 The Penis Enlargement Bible takes the idea of using supplements not just to the next level, but smashes right through the roof and ends up somewhere in the clouds.
Like the Penis Enlargement Remedy, if you're the kind of person who's happy to take pills and supplements as long as it gets you results, this guide might appeal to you.
Personally though, I struggled to understand why the author thinks it's reasonable to sell you a book, only to hit you with the need to buy a range of supplements.
And not only that, but you're then warned some of the supplements can cause issues you really don't want (balding and premature ejaculation? No thanks!). So to avoid that, you need to take other supplements.
It's cases like this that make me happy that, as an independent reviewer, I can share the hidden pitfalls behind some products.
The positives, to be fair, are that the stretching exercises are well explained and you get a thorough program to follow. And if you have an interest in Chinese herbs, there's an interesting section about sexual performance enhancers, which I do think is quite accurate.
On balance though, I don't recommend this guide unless you're willing to take some risks with the side effects of heavy supplementation.
Full review | Buy at pebible.com