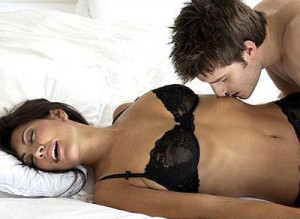 If you're looking for a magic step by step method to give a woman an orgasm, you have a lot to learn.
The single most important piece of advice I can give you is to treat any partner like a completely new puzzle to work out.
We're all different, and although there are some key points to consider, such as great foreplay, the most important thing is to work out what your particular girl needs to have an orgasm.
You can't simply read about a 'special technique' and repeatedly try it. Listen to your woman, observe her and pay attention to how she reacts to what you're doing or not doing, and you'll find out what you need to know soon enough.
Don't just thrust away with the aim of making yourself ejaculate and keep your fingers crossed that this time she'll have an orgasm.
You need to be the Sherlock Holmes of your sex life: investigate every physical, emotional and verbal clue she gives you that you're doing things right.
Ask her directly what works
The easy way to unlock her secrets is of course to ask her what works for her. It's 100% guaranteed that every woman knows what makes her get there and what doesn't.
One important point though is not to ask her before or during sex. Ask her at another time when you're relaxing and enjoying time together.
She'll tell you if she needs prolonged penetration, soft and slow, rough and hard, kinky or oral sex. I know this all sounds a little vague. But luckily there's some standard advice you should consider as a starting point in your puzzle solving.
More than one way
Sex isn't all about intercourse, and there's more than one way to give a woman an orgasm. For females, climax isn't a mechanical thing, as is the case with many men.
We women won't climax unless the conditions are right. Sexual intercourse by itself isn't likely to produce an orgasm because intercourse alone isn't very good at stimulating the clitoris.
What we really need is some added attention to our clitoris during foreplay. You can use your fingers while kissing and caressing at the same time. Or better still, you can be a gentleman and use your tongue.
If you're no expert at that, have a look at my article explaining how to give a woman oral sex.
Variety, surprise and good foreplay
We love variety and the element of surprise. Men tend to think of sex as penetration, with foreplay consisting of undressing, a bit of kissing, perhaps some obligatory oral sex or massage of the nipples and breasts. But many women wish men paid more attention to quality foreplay.
Foreplay can drive a woman wild, so make some proper time for kissing, massage, caressing and non-penetrative fun and games. All of this will help you in your ultimate goal of turning a woman on to the point where an orgasm is more likely to happen.
Don't forget that by taking a little time with foreplay, women can have an orgasm before the intercourse has even begun. This then takes some of the pressure off how long the man needs to last for because we're already satisfied.
Pay attention to all the different erogenous zones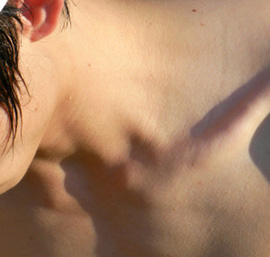 The way to trigger a positive response from a woman is to concentrate on her erogenous zones.
But as well as the more obvious pleasure spots on the female body, such as the clitoris, g-spot and breasts, there are other spots that women love a man to pay more attention to during foreplay.
These more unknown erogenous zones include the scalp, neck, wrists and inner thighs.
So, while you concentrate on tickling and caressing these sensitive female hot spots, it gives time for the man to relax and last longer when it comes to intercourse.
Explore different positions
Variety is the spice of life and no more so than when it comes to romance and sex. During intercourse, change positions and mix things up to help make the sexual experience more pleasurable and successfully bring your woman to climax.
However, there are times when your woman will feel that she's in the perfect position to get there, and that you're doing things just right. You need to recognize when this happens, or ask her to tell you. You then need to not change what you're doing and continue doing exactly the same thing for her.
Some positions will achieve orgasm quicker than others, so enjoy experimenting to see what works best for you both. You might be surprised to find that women love being on top and being made to feel in charge and in control.
Others enjoy a position where the man can penetrate the woman but also use his fingers to rub her clitoris or other parts of the body (those erogenous zones again).
Communicate your likes and dislikes, experiment to see what feels best for both of you. And for some ideas of well-known positions that many women find ideal, read the best sex positions for women to have orgasms.
3 secrets to help a woman reach orgasm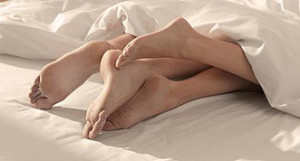 There are a few fairly unknown secrets that are supposed to help us women climax. Give these a go the next time you have the chance:
Warm up her feet. We women hate being cold in general but scientists have proven that the odds of women reaching orgasm are increased by 30% if her feet are warm.
Kiss the right side of her spine. This makes some women tingle and heightens sexual feelings.
Wear a musky scent. Smell is the strongest of the five senses when it comes to sexual function. A musky scent is supposed to work as it mimics testosterone and kicks our libido up a gear. If we orgasm that time around, we're more likely to do so again when the same scent is worn because memory, scent and sex are closely connected in the brain!
Above all else, enjoy the journey and experiences in finding out what works best for both of you.
You might also like
For more ideas, have a read of my article discussing how to satisfy your woman in bed. I also highly recommend reading my foreplay tips, which will help you get your lady in the mood.
And if you might also find it useful to learn how the female libido works, where I explain how it differs from male libido and what that means for you.