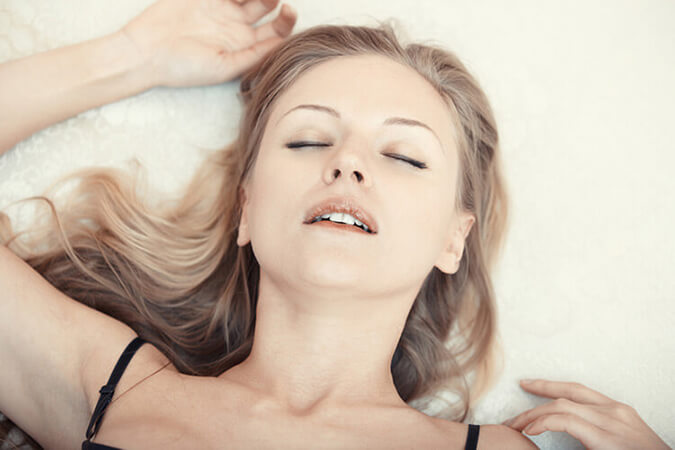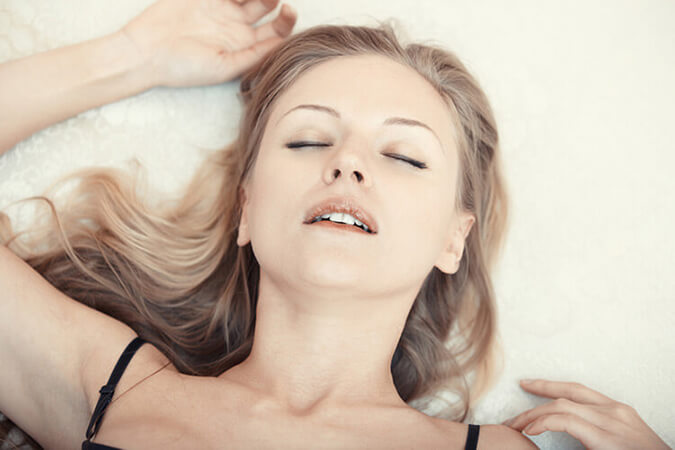 When it comes to the female orgasm, every partner is like a completely new puzzle to work out. People are different, so you need to start afresh and discover what makes her tick in bed.
Although there are key techniques that most people will enjoy, such as good foreplay and clitoral stimulation, you might find your partner needs something different to previous partners to reliably reach orgasm.
In this article, I'll share some great techniques you can try. But more importantly, I'll explain how to go about honing in on what's most likely to help your partner have fantastic orgasms.
Observe what works physically
It's always fun to try new positions, moves, and techniques. Just try not to get caught up in your own pleasure or anxiety about doing them right.
If your partner doesn't usually have an orgasm, don't keep doing the same thing and keep your fingers crossed that this time she'll have an orgasm.
You need to pay close attention to how she responds to everything you do together during foreplay and sex.
If she likes a position or movement, do it for longer, try variations, and then add it to your repertoire for the future. If she doesn't respond so much, move on to the next idea.
Try to be the Sherlock Holmes of your sex life: investigate every physical, emotional and verbal clue she gives you that you're doing things right.
Observe what works mentally and emotionally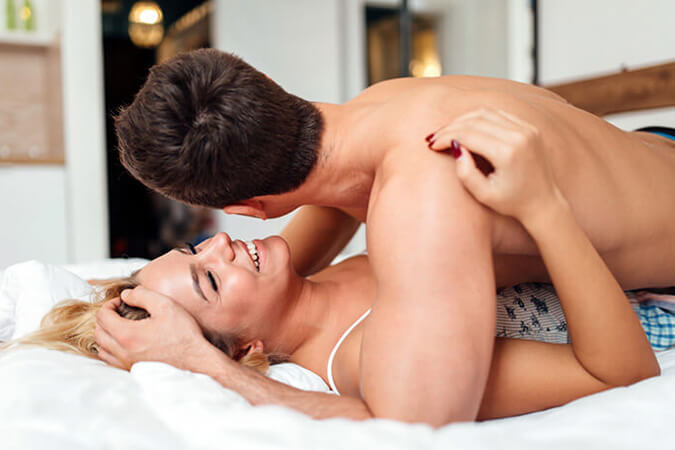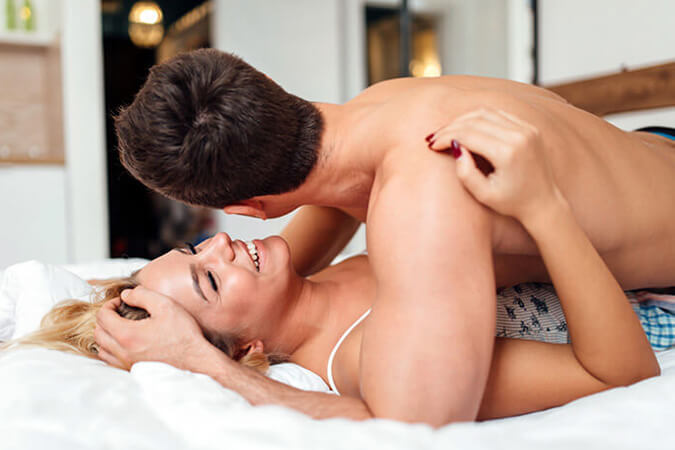 Some will say that women need more of an emotional connection to reach orgasm. Personally, I think it depends on the person and the nature of your relationship.
You'll learn over time whether your partner needs more of an emotional connection, raw physical energy, or a balance of the two.
Does she tend to climax more often when sex follows a romantic, fun, or relaxed evening together, or a deep conversation about everything and nothing? Does she like it when you gaze longingly into one another's eyes and whisper sweet words during foreplay?
Perhaps she prefers you to take her by surprise when you get home from work, talk dirty, or not even talk at all?
There's no magic formula, and it's up to you to keep a mental note of what situations and type of sexual encounters get her fired up.
Ask her directly what works
One easy way to unlock her secrets is to simply ask her directly what she thinks she needs to have an orgasm. It's likely she'll know what works for her, as well as what definitely doesn't.
It's probably better not to ask her just before or during sex. Ask her at another time when you're both feeling relaxing (a glass of wine might help!), or even after sex if you're cuddling and feeling good.
She'll tell you if she needs prolonged penetration, soft and slow, rough and hard, kinky sex, manual or oral stimulation. Maybe all of those in just the right order!
If you aren't up for an open discussion though, there are some points that might help if you're going the long way round and working it out with observation alone.
The importance of the clitoris
Women are less likely to climax if the conditions aren't right, even if the sex feels amazing to you. It's not as simple as it is for most men, where sex + X amount of time = orgasm.
Sexual intercourse alone is less likely to produce an orgasm because it can leave the all-important clitoris without the right kind of stimulation.
The clitoris, for many women, is essential to orgasm.
How do you ensure the clitoris is given enough attention? Try these ideas:
Give her oral sex before penetration. This can either be to get her as turned on as possible, or produce an orgasm before you have sex.
Try a position where you can reach around with one hand and rub her clitoris. Spoons, doggy style, and reverse cowgirl are great for that.
Let her sit on top of you during sex. This gives her the control and freedom to do a grinding motion to stimulate her clitoris. If she does that a lot, it's a strong sign you'll need to focus on her clitoral stimulation generally.
Suggest she stimulates her clitoris herself during sex. If she's up for that, it's a fantastic way for her to orgasm because she's more experienced than you are at stimulating her own clitoris. In my experience, not all women are comfortable touching themselves during sex. If she doesn't do it naturally, and doesn't respond positively to your suggestion, just leave it.
Variety, surprise and good foreplay
Men sometimes think of sex as penetration, with foreplay consisting of undressing, a bit of kissing, perhaps some obligatory oral sex, or massage of the nipples and breasts. But many women wish men paid more attention to quality foreplay.
Foreplay can drive a woman wild, so allow plenty of time for kissing, massage, caressing, and non-penetrative fun and games. All of this will help you in your ultimate goal of getting her turned on to the point where an orgasm is more likely to happen.
By taking a little time with foreplay, women can have an orgasm before the intercourse has even begun. And that has the added benefit of reducing some of your stress if you suffer from issues like premature ejaculation or erectile dysfunction.
Pay attention to all the different erogenous zones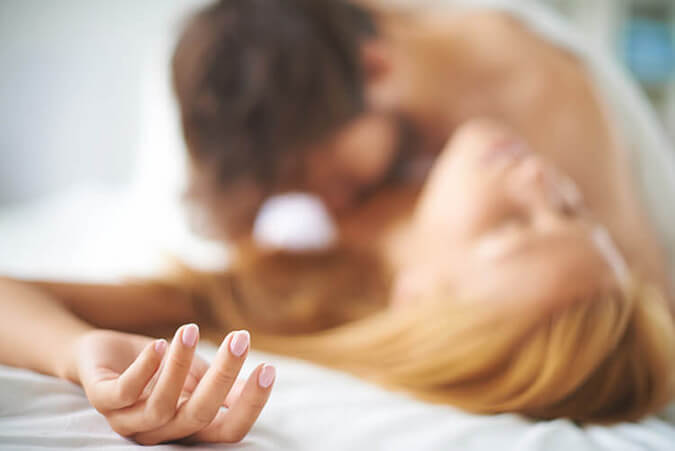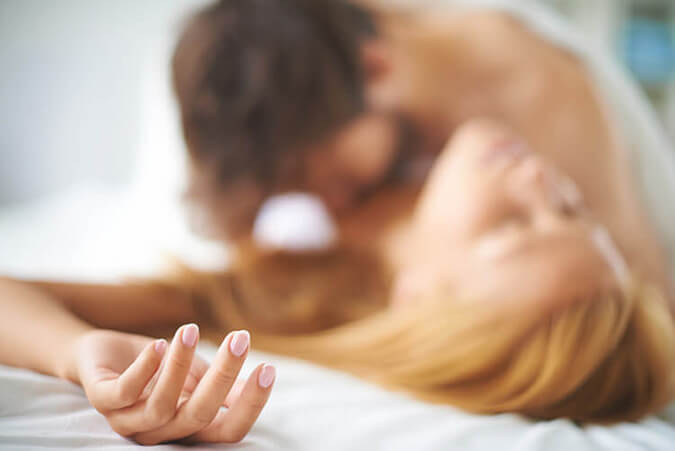 One of the key ways to trigger a positive response from a woman is to pay some attention to all of her erogenous zones.
As well as the more obvious pleasure spots on the female body, such as the clitoris, g-spot, and breasts, there are other areas that women love a man to touch during foreplay. The scalp, neck, wrists, and inner thighs, to name just a few.
One of my favorites is to get myself into a position when giving her oral that lets my arms extend up her body as much as possible.
That way, I can caress all the way from her lower legs to her breasts and arms while my tongue works its magic. And with some experimentation, you'll soon find areas on her body that make her shudder or moan in pleasure.
Explore different positions
Change positions and mix things up to help make the sexual experience more pleasurable and varied. Even if you have your own favorites during sex, remember to play around with other positions before you settle into your and her favorites.
Some positions will lead to orgasm easier than others, so be playful and see what works best for you both. You might be surprised to find that some women love being on top, where they can feel in charge and in control of their pleasure.
Others enjoy a position where the man can penetrate the woman but also use his fingers to rub her clitoris or other parts of the body (those erogenous zones again).
Communicate your likes and dislikes, and experiment to see what feels best for both of you.
Know when not to change position
To reach orgasm, many women need a period of time where you simply maintain the exact same movements for a period of time. It might be 30 seconds, a minute, two minutes, or much longer.
It might be a constant and sustained rhythm. It could be a specific speed, pressure, position, and/or movement. It probably won't be right from the start, but once you've had sex for a while, at some point she may want to settle into this fixed and constant rhythm.
It could also be that it's a certain position and movement, but you steadily build the speed and pressure over a few minutes. Again, it goes back to the core point of how everyone is different and you'll need to find out what her 'finishing move' is – assuming she has one.
There may be times then when she will feel that she's in the perfect position to reach an orgasm, and that you're doing things just right.
You either need to learn to recognize when this happens, or ask her to tell you. That's when experimentation and position changing are over, and you need to keep doing exactly what you're doing until she climaxes.
3 little secrets to try
Here are a few secrets that might also help your partner orgasm:
Warm up her feet. Scientists have found that the odds of women reaching orgasm are increased by 30% if her feet are warm.
Kiss the right side of her spine. This makes some women tingle and heightens sexual feelings.
Wear a musky scent. Smell is the strongest of the five senses when it comes to sex. A musky scent can mimic testosterone and boost her libido. If she orgasms that time around, the association of the same smell might even help her next time too.
Your ideas
Do you have any tips to share that you've found works for one or more partners? Let me know in the comments below!