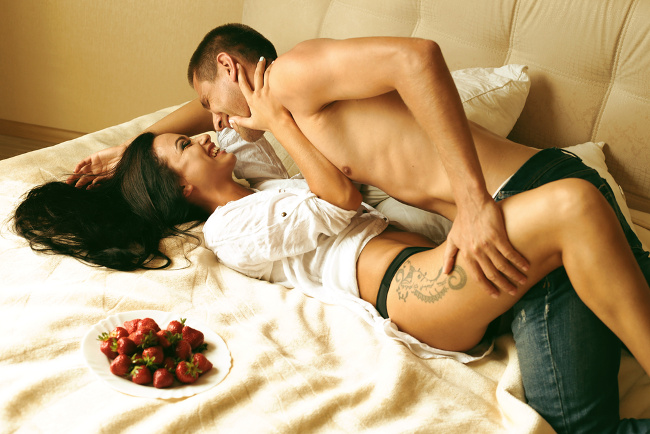 As a woman, I can tell you that I'm just as crazy about sex as you are. The difference, however, is that for me sex is much more of a whole body and mind experience.
That means that to get me aroused and in the mood for sex, you're going to need more than just great moves in bed. So in this article, I'm going to teach you a few simple ways you can start to turn a woman on long before you jump into bed.
1. Flattery is important
It's a safe assumption that you find her attractive, so say so! There's no point keeping those compliments to yourself. Be genuine, of course, and honest, but don't be afraid of flattering her.
Women need to feel attractive to be turned on, and your compliments will help with that. Tell her how pretty her eyes are, how much you love her outfit, how soft her skin is, anything you like (as long as it's true).
Make her feel attractive and that self-confidence boost will help turn her on. Think of all this as good foreplay. And to be honest, every moment leading up to actually having sex is a kind of foreplay for women.
2. Just be yourself
It can be easy to try and be the kind of man you think she wants. But in the long run that's not going to work. Be yourself, be honest, and be genuine. If she's attracted to you, simply being yourself will be enchanting enough.
In fact, be an even better version of yourself. Stand up tall, be confident in who you are. And you'll find your confidence grows even more as she responds well to you. This attractive woman finds you attractive, doesn't that make you more self-confident?
Confidence sometimes breeds confidence, so that will (hopefully) end up with you each turning the other on – a perfect win-win situation!
3. Watch your body language
Using body language you can turn a woman on without even opening your mouth. This begins with the above mentioned confidence – standing tall helps you look confident.
But this also works in other ways. Looking into her eyes when she's talking, leaning towards her when you're talking. Even an occasional touch (when it seems natural) can help. Gently touching her arm to bring her attention to something, for example.
In addition, try glancing at her lips occasionally. This sends the unconscious signal that you want to kiss her, and if she feels the same way, it'll be a definite turn on.
4. Real language helps too
Body language will only get you so far. It's a bit of a cliché, but as a general rule most women do love to talk. That means that perfecting the art of conversation can be a real deal clincher.
Find out what interests her and make those things your interests too. If she likes music, try reading up on a few of her favorite bands and listening to some albums so that you have a topic to discuss.
Talking about sex
When it comes to talking about sex, approach it casually if the subject comes up. But don't talk about it all the time; you don't want to be off-putting.
Flirty text messages can help get her in the right state of mind as well. Try something like "I can't stop thinking about you." Nothing too explicit, but enough to plant the idea that she's on your mind.
As you get to know her, you might find that there's more innuendo in your conversation, indicating that sex is on her mind. Again though, don't push things too far and don't be too explicit.
Since sex is such a mental thing for women, the promise of it can be just as exciting as the reality of it. This conversation stage, getting to know each other, can be just as much of a turn on as touching, so don't rush things. Decent conversation is a lot like foreplay for a lot of women, so don't ignore it.
5. Touch her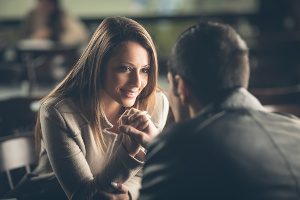 I've mentioned casual touching in conversation, but this deserves a point of its own. Brushing her arm, touching her to make a point, and random contact can be very exciting.
You're planting the idea that you want to feel her body, and this is a big turn on. Everything in moderation though – don't constantly touch her, let her anticipate your hands.
Once casual touching has been introduced and you're both comfortable, you might want to think about more deliberate actions. Tucking her hair behind her ear, brushing some lint off her shirt, these kind of movements take things a step further.
Steer clear of deliberately touching the erogenous zones (breasts, neck, etc.) until sex is definitely on the cards though. These areas are risky and can make a woman feel uncomfortable, unless you're definitely going to take things to the next stage.
6. Be observant of her signals
Believe it or not, women do send out signals. Though whether or not you receive them depends on how much attention you're paying. If she touches you, for example, that's a fairly clear signal that she'd be comfortable with you touching her.
Don't rush things, since that really isn't very attractive. Be patient and don't feel that you always have to lead the way. Do pick up on her signals though. And if in doubt? Don't be afraid to ask. "Can I kiss you now?" is actually a very sexy question.
If you observe her signals and are patient then she'll continue getting more and more turned on until she's ready to kick things up a notch. Ignore those signals and she's likely to get frustrated or even uncomfortable.
7. Get the atmosphere right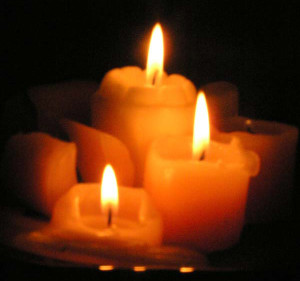 Atmosphere is key. The exact kind of atmosphere will depend on the woman, so pay attention to her signals and her conversation.
For some girls a sweaty, energetic dance club is an attractive setting; for others, candles and flowers are what works.
What's essential though is that you don't distract her. Once her mind starts to wander, her arousal levels will start dropping too and you can find yourself back at square one.
This means that you shouldn't change the thread of conversation if she's obviously getting into a topic. And don't take time out to change your sheets if you're already headed to bed.
If there's a chance that you're heading to the bedroom make sure that everything is all set up, clean and tidy well in advance so she feels comfortable.
8. Be aware of what doesn't turn her on
You can work hard getting to the point where a woman is aroused and ready for sex, but you can ruin all that good work if you do something wrong. So what shouldn't you do?
Don't lie: she will sense whether you're genuine or not, really.
Don't pressure her: no means no (but she might change her mind the next time you go out, so be patient).
Don't be rude or explicit: even if you think you're joking, she might just be offended.
Don't rush things: the build up and anticipation of the next stage or touch is exciting.
Don't neglect personal grooming: no matter how excited she is, if you smell bad or are dirty she'll instantly be turned off again.
The reward for turning her on successfully
The more effort you put into pressing the right physical and mental buttons, the greater the rewards. Obviously you're hoping for fantastic sex, and so will she be.
It's no secret that women have a harder time of reaching orgasm in general. Hopefully all this extra groundwork will help you build her arousal and excitement, and stand you in good stead to give her an orgasm. Then both you and she will be rewarded for your thoughtfulness and effort.
You might also like
Sometimes we need to go a little further to find out what really turns our partner on, and even ourselves. So I highly recommend checking out my article about women's top sexual fantasies. You might just find something there that blows all the above tips out of the water!
And for a little kinky fun, check out some fun sex games for couples – another great way to build the excitement and explore new avenues of pleasure together.