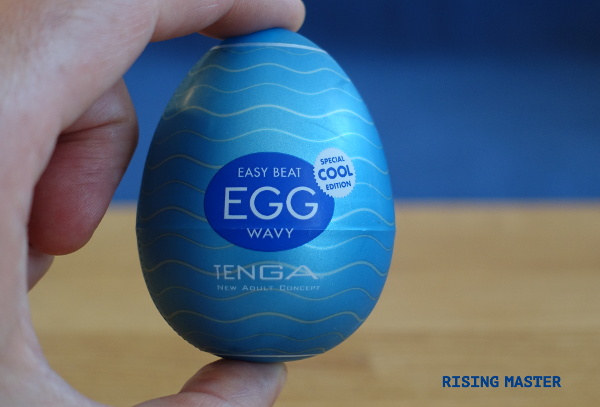 Tenga, the most popular Japanese sex toy company, has a way of making their adult products look less obvious. And with the Tenga Egg, they've truly mastered the art of disguise.
Inside the little egg is an incredibly supple and silky material which will easily stretch to fit any man's length and girth.
It doesn't quite make sense until you see it yourself, or some close-up photos – which you'll find below.
So in this Tenga Egg review, I'll explain how it works, and how it manages to provide so much pleasure in so little space.
A master class in packing skills
I ordered the Tenga Egg from www.lovehoney.com, who always deliver discreetly in an unmarked parcel.
If there was a competition for packing skills, the designers from Tenga would win hands down. It's crazy how much they squeeze into that little egg.
Opening it up reveals the stretchy, silky skin you'll be using. And folded inside that, there's a small pack of lube and some instructions.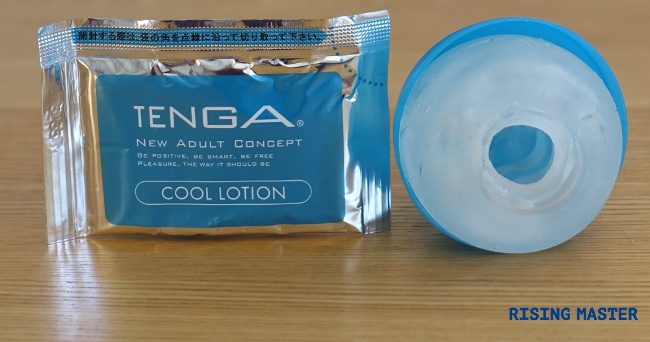 The skin
The skin is a very supple and soft material (TPE) that you slide over the top of your penis, forming a sleeve you can stroke with.
In the photo below you can see it rolled onto a finger to give an idea of just how stretchy it is.
The skin is similar to the classic Tenga Flip-Hole, but it feels even more supple and fleshy than the original version.
It feels deliciously soft over your penis, and although it's not the same as sex, it feels a lot silkier than most other sex toys we've tried.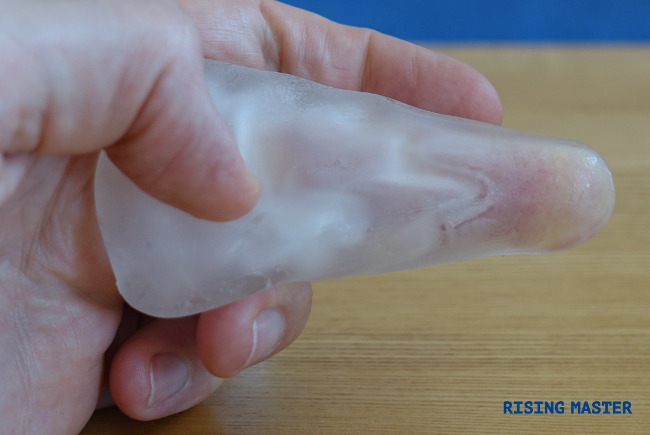 A little lube
As per the instructions, you need to apply the lube to the inside of the sleeve and your penis.
The good thing about Tenga lube is that it lasts a very long time before going sticky or drying. So there's more than enough lube in the pack that comes with the Egg.
Great feeling
When it's not stretched, the skin looks small. But once you slide it on, it stretches all the way down to the base of your penis as you stroke.
I was a little skeptical at first, and didn't think it would feel as good as a traditional stroker shape. But it actually feels awesome.
The combination of ribs on the skin, soft and stretchy material and slippery lube provide a lot of stimulation and pleasure.
And it's great that you can use your hand pressure to change the sensations – something you can't normally do with standard sex toys.
Although the skin slides over your penis, you still control it by the movement of your hand. Only now your hand suddenly feels a whole lot better.
Intensely tingly
The combination of the tingling sensation of the menthol lube and intensity of the contours and skin create an extremely sensitive experience.
If anything, it's a little too intense at times. So I imagine if you have a problem with ejaculation control, it's going to be over very quickly.
Check out the Tenga Egg at www.lovehoney.com
Criticisms
Translucent skin
Remember the classic 'bursting out of the chest' scene in the Aliens films?
That's kind of what it looks like when your head pokes into the translucent skin with each thrust and is a bit strange when you first see it.
Having said that, I imagine there are some who'll enjoy seeing what's going on through the skin of the stroker.
The noise
Tenga toys have a habit of being a bit slurpy, and the Egg is no exception. So if you use it very fast, be prepared for the sound of a very sloppy blowjob.
Limited uses
Some strokers will last for 50+ uses, and even more if you care for them. The Egg is closer to the disposable end of the spectrum.
You can get more uses out of it if you clean it well and use cornstarch to powder it. Mine was still good after five uses. But I imagine it will lose some suppleness as you approach 10 uses.
Verdict
The Tenga Egg is a unique sex toy that I suspect most men would enjoy using. There's no disputing that it can make your solo sex time a lot more pleasurable.
It's great that it's so soft and stretchy; men who are too girthy or long for normal strokers will find the Egg is more than capable of matching their size – it can stretch all the way up to 12 inches.
If you look after it, I think the compact size, novelty factor, and unique experience compared to typical vagina shaped sleeves make this an adult toy worth considering.
And if you're looking for a sexy present for your partner, it comes well packaged and contains both a surprise and a pleasurable experience in one.
Check out the Tenga Egg at www.lovehoney.com