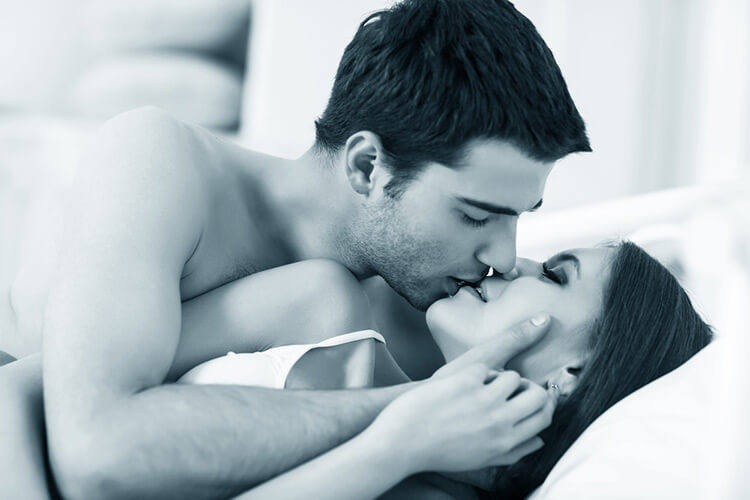 You know which sex positions you prefer, and which are likely to make you orgasm. Maybe it's doggy style or the classic dominant missionary position. Maybe you love them all!
But which are the best positions for your partner's pleasure and orgasmic potential?
While most positions can be fun to dip in and out of, there are some that are just better for women when it comes to reaching climax.
In this article, I'll give you some key points to bear in mind, and five positions which will boost your chances of giving your partner a satisfying orgasm.
---
Three key points to remember
Before we get to the positions to try, there are some key points that will help make them work well:
The clitoris is often key
For many women, penetrative sex won't get them there, even if you're really damn good at it. They need clitoral stimulation too. Some positions naturally make that happen; others allow you to reach around and use your hand to stimulate her.
Rememeber all the other erogenous zones
The more erogenous zones you can involve in a position, the more likely she is to orgasm. Breasts and genitals are obviously erogenous, but so are her thighs, neck, and backs of the knees, for example.
The best positions will allow you and/or her to lavish some attention on more of those erogenous zones. So try not to get yourself in a position where your arms/hands are trapped. And don't be lazy and just lie there – you're not a Roman emperor.
Keep it simple
Nobody wants to feels uncomfortable, so avoid complicated positions unless she's a yoga expert. She's not likely to orgasm if she has her legs behind her neck.
---
Sex positions to try
1. Spooning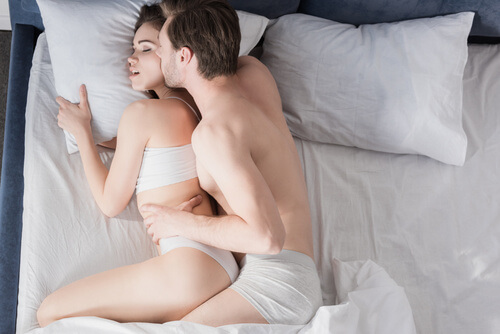 Spooning is great for both partners – it's very low impact and you can both relax while doing it.
Get your partner to lie on her side with her knees slightly raised towards her chest. Then you press up against her from behind, allowing you to penetrate from the rear.
Nobody takes any weight, and your movements will be rocking rather than thrusting. It also has the added benefit of being a position that can help you last longer, since the movements are more subtle.
Spooning also allows a woman to stimulate herself from the front, meaning her chances of orgasm are much higher. And cuddling means that this is a very intimate position as well.
On the downside, there's no eye contact, which puts some people off. Plus, some women find it a little more difficult to orgasm when lying on their side as opposed to on their back. So it's a great position, but not everyone will reach climax in it.
---
2. The Rocking Horse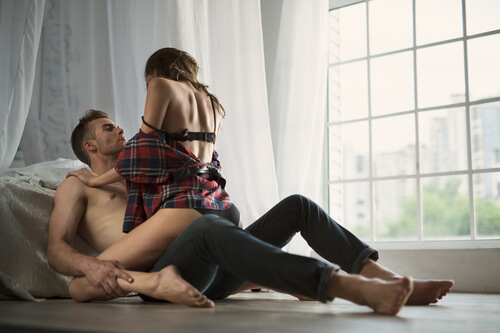 The rocking horse is another nice, low impact position. You sit with your legs outstretched (either leaning against the headboard, on a chair or even the couch). She sits on top of you and wraps her thighs around you.
This is a particularly comfortable position to hold, since both partners are sitting down, and again, motion will be rocking rather than thrusting.
The main benefits are that there's lots of physical contact, and there's intimate eye contact. And she can control the motion, meaning she can move at a rhythm that's right for her.
On the negative side, it can be tough to get decent clitoral stimulation in this position. But you can improve the chances by holding her bum to you tightly and asking her what works.
Alternatively, try using a special clitoral vibrator, or a vibrating cock ring. That will allow stimulation of her clitoris at the same time (and new sex toys are always fun!).
---
3. Reverse Cowgirl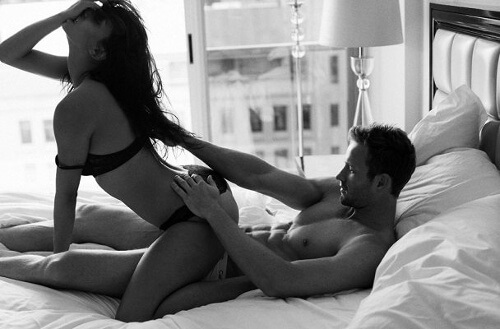 This isn't always the best position when you've just met someone. It's a little impersonal and can be tough on the girl's thigh muscles. But it can be very effective in achieving orgasm.
You lie flat on your back or propped up against some pillows, and she turns around and sits on you whilst facing your feet.
She can self stimulate her clitoris, which increases her chances of orgasm. And you can stimulate her breasts, bum, back and anywhere else you can reach.
On the negative side, there's no eye contact. And some women might find the position exposes their rear in an uncomfortable way to your inspection.
---
4. From behind / doggy Style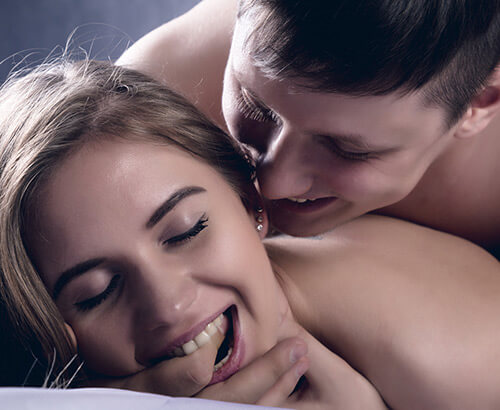 From behind, or Doggy style as it's popularly known, is one of the most exciting sex positions, and a favorite of both many men and women.
She rests on her hands and knees, you kneel behind her and enter her from behind. Simple. But you can also lie down, stand up, lean over the bed, a table or kitchen worktop – the possibilities are endless!
One of the best reasons to do this position is that either you or her can stimulate her clitoris to help bring her to orgasm.
It's also a position that allows for a huge variety in speed and hardness. You can take things nice and slow, or you can pound away as fast as your hips will humanly allow you. It's a position that naturally allows freedom of style.
And even though there's a lack of eye contact, there's something particularly sexy about the naughty look she can give you if she turns her head.
---
5. The Slide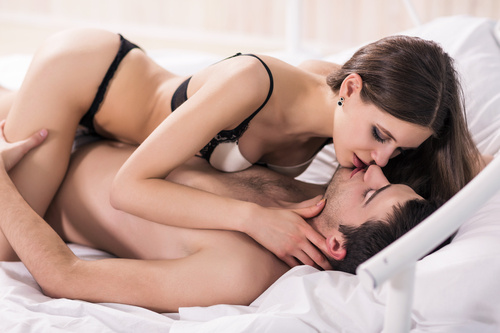 For the slide, you lie flat on your back, and then she lies flat on top of you, allowing you to slide inside her. The motion is more of a smooth rocking than in and out thrusting.
The main benefits are full body contact as well as eye contact, and there's no aching thigh muscles for her. And because her legs are together (rather than spread), penetration will feel tighter for you.
On the negative side, it may be a little more difficult for her to achieve orgasm with her legs together without a bit of practice.
If it's not quite working, she can always spread her legs a little, so they go on either side of yours, increasing her chances of orgasm. Try grabbing her bum and squeezing it tightly towards you to engage some clitoral stimulation.
---
Experiment and have fun!
There are countless sex positions to choose from, and half the fun is in being playful and seeing what you can both get up to.
The only way to find out what works is to bring a little karma sutra into your sex life and see what works best for you as a couple.
Remember though that there's no guarantee that your partner will have an earth-shattering orgasm in any of these positions – libido and orgasm are complicated things. And that's okay.
You might also like
Your choice of sex positions is just one piece of the puzzle. So you might also like my tips for foreplay and also oral sex technique. Both are important to work on if you want to increase orgasm frequency and intensity.
Your favorite sex position
What's your favorite position, either just for fun or to bring yourself or your partner to orgasm? Let me know in the comments!