Disclosure: This website is supported by my readers. If you decide to purchase a product through one of the links provided, I may receive a commission, at no additional cost to you.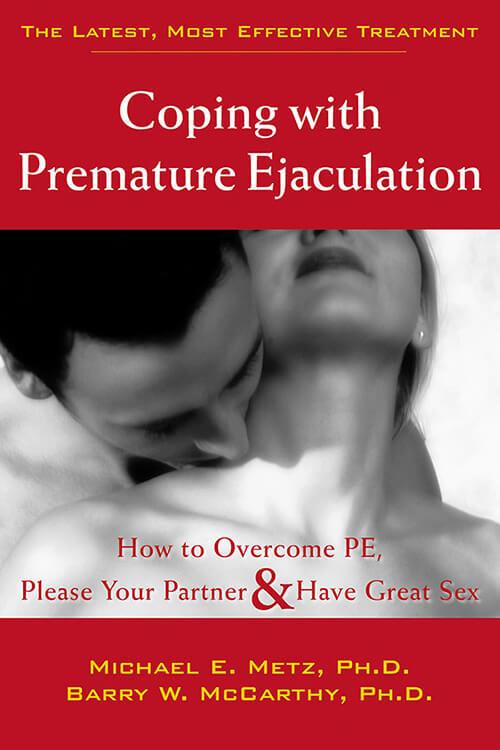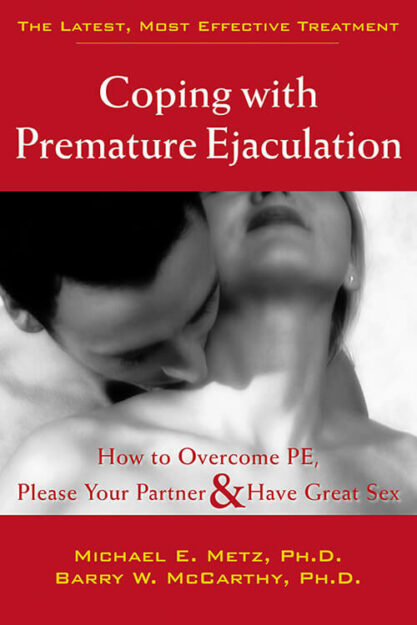 One of the best ways to prevent premature ejaculation is to develop better control of your body through natural techniques.
Using products like desensitizing sprays, condoms and pills can be an effective short-term fix. However, they don't stop premature ejaculation in the long run, and you'll need to keep using them.
There are several techniques you can practice alone or with a partner to help improve your stamina. Some require a bit of dedication to the cause to see results; others just involve some adjustments to the way you have sex and can be put into action right away. In my experience, learning both is the best way forward.
How a book helps
A good premature ejaculation book will teach you how to do the techniques correctly and effectively. You'll also find out how changing the way you have sex can make a big difference.
On a personal level, following one of these guides helped me to last much longer in just a few weeks, so I know from experience that they have the potential to help.
To be honest, there's no guarantee the techniques will work for everyone – premature ejaculation can have many causes. However, I think it's worth trying considering the potential to stop the problem outright.
In this review, I'll be covering both physical books and a couple of ebooks. While the physical books typically cost less and don't involve scanning through somewhat salesy websites to buy them, if you don't want a book about premature ejaculation lying around your house, an ebook might be a better option.
1. Ejaculation By Command
Author: Lloyd Lester
Type: Ebook
Rating: 4.5/5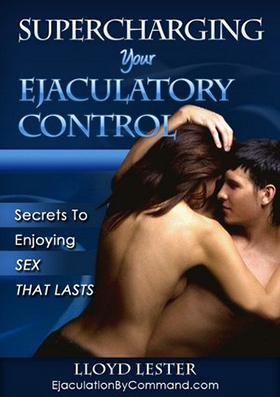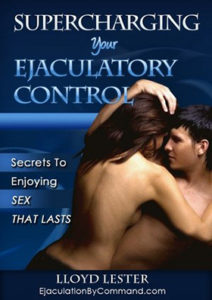 Ejaculation by Command is one of the two original guides I used myself, and it was very helpful in tackling my problem with premature ejaculation.
The author, Lloyd Lester, is a sex expert who tries to make learning the techniques easier and more enjoyable. I like how he provides different options to suit your learning style: an entire book with detailed explanations, a quick start guide that simplifies things, and an audio companion.
As well as giving you all the key background information on premature ejaculation, the book is packed with effective exercises and techniques to improve your stamina.
For example, you'll learn about arousal control and edging, kegels, correct breathing, sensate focusing, tantric sex techniques, and a diet that promotes healthy sexual functioning.
There's also a useful "emergency tactics" section filled with practical tips to help you in the short-term while you're still working on the main techniques in the long-term.
As well as all the useful solo exercises, Lester also put a lot of thought into how you can make it work with your current partner. There are techniques that you can practice together during sex. He also has advice for giving your partner an orgasm before intercourse, which will boost your confidence, satisfy them, and take the pressure off to last for a seemingly impossible length of time.
As for the downsides, it's more about Lester's website and the price than the content itself, which I have no problem with.
First, you have to scroll through a very lengthy page on the website before you can buy the guide. It's so long that Lester himself doesn't seem to have spotted the dated photo of a CD that's still there representing the now online audio companion.
Second, it's quite pricey, which seems to be a common theme with ebooks (and always has been). Last time I checked, it was around $49 for the guide and some bonus extras. While this won't matter so much to some people, it might put the guide out of reach for those on a lower income.
Those are my only criticisms of an otherwise excellent ebook though. Once you put the techniques into action, you'll find it's a serious guide to a serious problem. It made a big difference to my sex life and confidence, so for that reason, it's still my top pick.
Find out more on Ejaculation By Command.com
---
2. Coping With Premature Ejaculation: How to Overcome PE, Please Your Partner & Have Great Sex
Authors: Dr. Barry W. McCarthy and Dr. Michael E. Metz
Type: Paperback
Rating: 4.5/5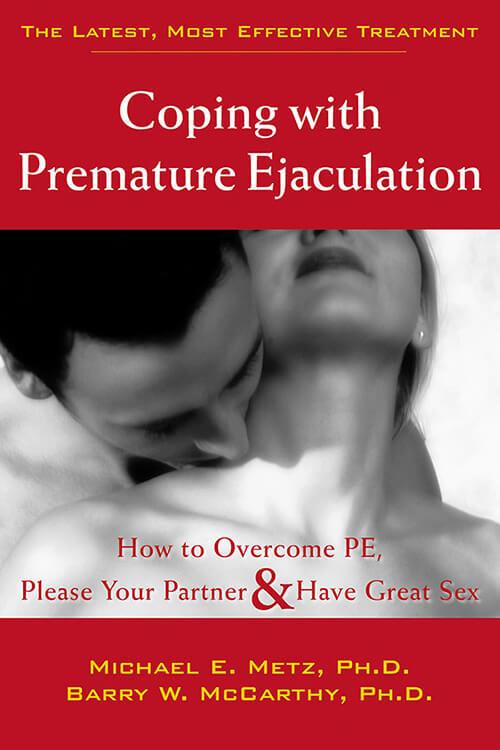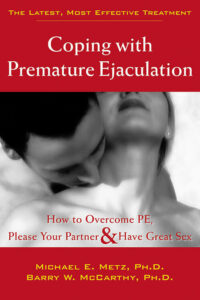 Coping With Premature Ejaculation by Dr. Barry W. McCarthy and Dr. Michael E. Metz provides a detailed and compassionate exploration of the challenges surrounding premature ejaculation. Written by two seasoned psychologists and sex therapists, this book strikes a good balance between the emotional and physical intricacies of premature ejaculation.
The authors present a systematic approach, helping readers understand the root causes, and offering actionable steps towards dealing with the problem. What sets the guide apart is its emphasis on the emotional impact of premature ejaculation, highlighting its ties to self-esteem, relationship dynamics, and even societal perceptions.
One aspect I particularly liked about their approach is the focus on the partner's perspective. By integrating strategies for couples, McCarthy and Metz champion a holistic approach to addressing premature ejaculation, emphasizing that it isn't just a problem for the man to fix alone, but a shared challenge in intimate relationships.
While the book's thoroughness is one of its strengths, some readers might find it a little too academic in places. This is on a different level to Ejaculation by Command, with no quick start guide or emergency tactics to use right away. Nevertheless, its depth also lends it credibility.
In essence, Coping With Premature Ejaculation is a profound, expert-backed guide for men suffering from premature ejaculation. It not only offers practical strategies but also underscores the emotional and relational aspects, making it a holistic resource.
---
3. She Comes First: The Thinking Man's Guide to Pleasuring a Woman
Author: Ian Kerner
Type: Paperback
Rating: 4.2/5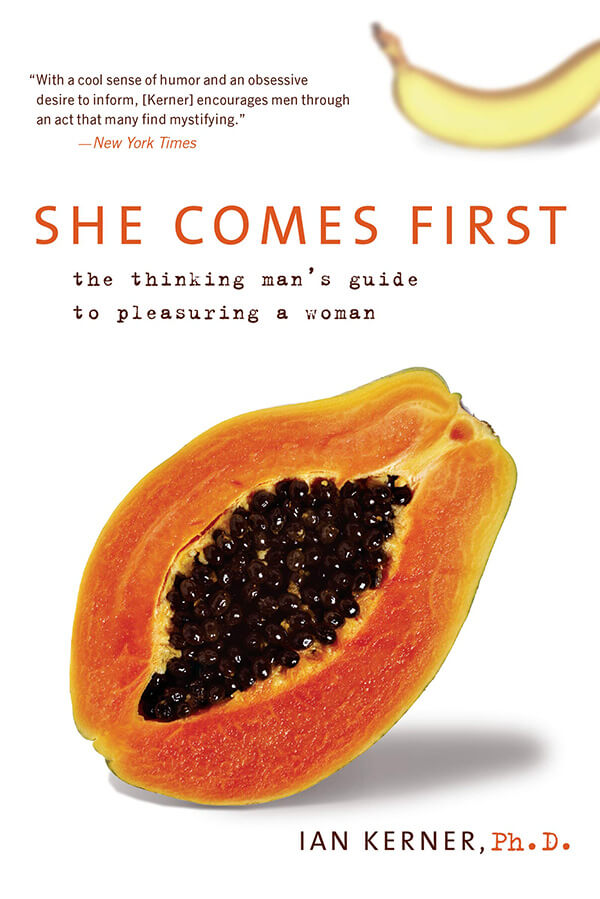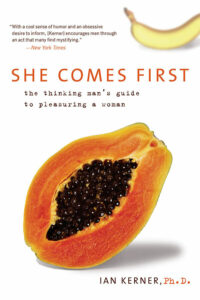 She Comes First is an enlightening exploration of female sexuality and pleasure. It's not technially a premature ejaculation book, but I've snuck it in because it's a goldmine of techniques and theory about oral sex. And getting good at oral sex has the potential to be the secret weapon of men with premature ejaculation.
The book serves as both an ode to and manual on the art of cunnilingus, meticulously detailing the significance of the clitoris in female arousal. Kerner's writing is a blend of clinical accuracy and playful accessibility, making it a valuable read for novices and the experienced alike.
His 'woman first' approach is refreshing and will serve men with premature ejaculation well. He not only challenges outdated beliefs that prioritize male pleasure but also underscores the importance of a woman's satisfaction.
This focus offers an essential perspective for men dealing with premature ejaculation, presenting oral sex as an alternate pathway to ensure mutual satisfaction in intimate relationships. By promoting this form of intimacy, Kerner provides men with the tools to maintain confidence and connection, even in the face of personal challenges.
My main criticism is that while Kerner offers invaluable insights, the book's heavy emphasis on oral might not be for everyone. A more comprehensive view on various intimate acts could have added depth.
In essence, She Comes First invites men to elevate their understanding of female pleasure. Merging scientific knowledge, practical advice, and a feminist lens, I highly recommend it to men seeking alternative means to satisfy their partners.
---
4. 3 Step Stamina
Author: Aaron Wilcoxxx
Type: Ebook
Rating: 3.5/5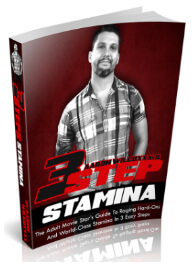 3 Step Stamina by Aaron Wilcoxxx (yes, triple x!) offers readers an intimate look into the world of male sexual performance. Written by an adult film star, the guide promises insights from an industry where stamina and reliability are essential.
Wilcoxxx breaks down his approach into three digestible steps, focusing on dietary habits, specialized exercises, and mindset techniques to optimize sexual performance.
The book is very straightforward, with plenty of practial tips. Its advice on food and exercise, grounded in enhancing blood flow and strengthening pelvic muscles, provides tangible steps for readers to follow. The mental techniques are equally pragmatic, addressing performance anxiety and the psychological barriers that can hamper stamina.
However, while Wilcoxxx's unique perspective from the adult industry gives the book its edge, it can also be a double-edged sword. Some readers might find it hard to relate their personal experiences to those of someone who does it for a living.
My other criticisms, as with Ejaculation By Command, are about the website and the price. To download the guide, you need to either watch an extended sales pitch video, or look for the Get Started link, which thankfully exists. Secondly, it costs just under $50 for the guide and extras, which is again quite pricey.
On balance, 3 Step Stamina is a practical guide for men seeking to enhance their sexual stamina. Through dietary, physical, and psychological strategies, Wilcoxxx provides actionable advice. While his professional lens offers unique insights, it's important to keep in mind that there's no guarantee his approach will work for you, as everyone's journey in dealing with premature ejaculation is personal.
Find out more on 3stepstamina.com
---
5. Lasting Longer: The Treatment Program For Premature Ejaculation
Author: Dr. Sy Silverberg
Type: Kindle, paperback
Rating: 3.5/5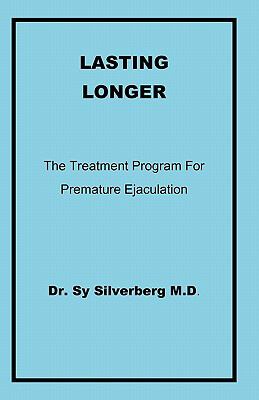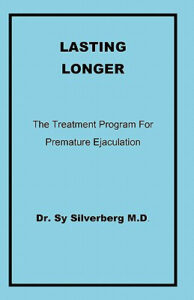 Lasting Longer is a thoughtful and medically informed approach to overcoming premature ejaculation. Drawing from his extensive experience as a sex therapist, Dr. Silverberg created a program not just to treat but also to understand the underlying causes of premature ejaculation.
The book is structured methodically, guiding readers from understanding the root causes of premature ejaculation to actionable steps for management and treatment. Dr. Silverberg's emphasis on the psychological factors, in tandem with the physical aspects, provides a holistic view that's sometimes missing in similar guides.
One of the book's strengths is its clinical grounding. Dr. Silverberg's approach is rooted in medical and psychological expertise, making the guidance both trustworthy and practical. He understands the intricacies of the human mind and body, and this shines through in his treatment suggestions.
The chapter that I probably found most useful was about sexual performance anxiety. You can see his experience as a therapist there, with helpful advice about your mental and emotional state during sex. He also discusses the importance of adjusting your approach to sex, which I think could be helpful for couples whose sexual encounters end when the man finishes.
My main criticism is that for a book that's supposed to be grounded in science and expertise, it's printed in the most basic way possible. If you order the paperback version, it's printed on A4 paper rather than being a modern paperback.
Secondly, while I appreciated the in-depth explanation of the main technique, I think the book is missing more practical tips in the same way that the previous books offer. Still, if you want to know everything there is to know about the start and stop technique, this is the one for you.
On balance, despite the lack of attention that went into the printing and the narrow emphasis on one main technique, Lasting Longer is a useful guide for men with premature ejaculation.
Dr. Sy Silverberg's blend of medical insight and empathetic understanding offers readers both hope and a tangible path forward.
---
Other mentions
The Ejaculation Trainer by Matt Gordon
The Ejaculation Trainer was one of the two premature ejaculation ebooks I used when I first set out to deal with my own problem with premature ejaculation.
It was a good book, but hasn't been available to buy for over a year. However, Ejaculation By Command has very similar techniques, so if you've heard of the Ejaculation Trainer elsewhere and wanted to read it, I'd try that one instead.
The Ejaculation Guru by Jack Grave
The Ejaculation Guru is available to buy online, but my antivirus software flags the website up as a fraudulent page. So if you've heard of this one, I would leave it alone.