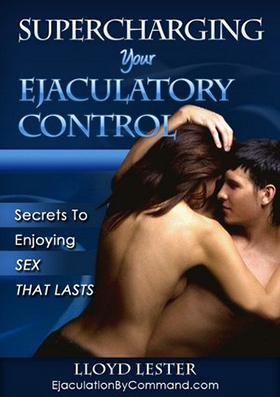 If you suffer from premature ejaculation, there are many techniques that can help you develop better control that don't involve medication, sprays or gels.
Using products like desensitizing sprays, anti-depressants and even some surprising options like Viagra can be useful, especially in the short-term. But they aren't usually an outright cure and they can cause all kinds of side effects.
Investing a little time in learning to control your body naturally does come with the possibility of long-term improvement though, and will ultimately be less expensive and less risky in the long-run.
A good premature ejaculation guide will teach you how to do the techniques correctly and effectively. You'll also find out how changing the way you have sex can make a big difference. Following one of these guides helped me to last much longer in just a few weeks, so I know from personal experience that they have the potential to help.
I think it's only fair to point out that there's no guarantee the techniques will work for everyone. If your premature ejaculation is caused by a medical condition, for example, these behavioral techniques might not be so effective. Nonetheless, I recommend trying a guide if you feel that you'd benefit from learning better control, which will be the case for many men.
1. Ejaculation By Command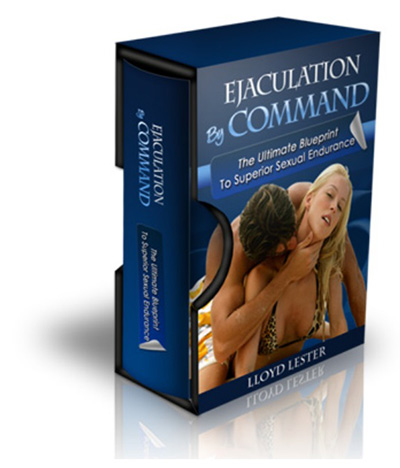 Ejaculation by Command is one of the two original guides I used myself and had great results from.
I like that the author tries to make learning the techniques a little easier for you. You're presented with different options to suit your style: read the entire book, follow a quick start guide, or listen to the audio companion.
As well as learning useful background information, you'll have plenty of techniques to help you improve your control: arousal control and edging, correct breathing, mental focusing, tantric exercises, and diet, to name just a few.
There's also a handy 'emergency tactics' section with lots of tips that can help you in the short-term while you're working on the main techniques.
As well as effective exercises to practice in your own time, you'll learn how to develop better control with your current partner. And along with practical techniques to try together, he gives you solid advice on satisfying them first. That's a crucial point that I've kept in mind ever since and still try to do as often as possible.
Overall, Ejaculation By Command is a serious guide to a serious problem. It made a big difference to my sex life, helping me learn to regularly last longer than 10 minutes.
2. She Comes First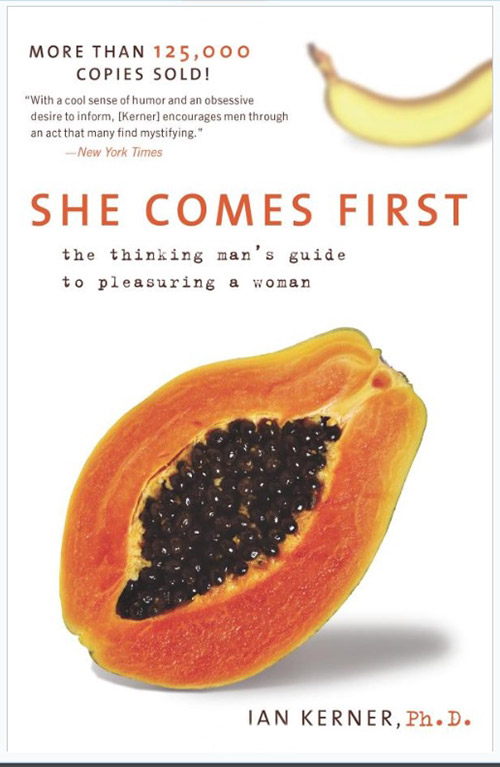 She Comes First is a few years old now, but it was a hit when it first came out and still very relevant today.
It's not technically a sexual stamina guide, but I've snuck it in because it's a goldmine of techniques and theory about oral sex. And oral has the potential to be the secret weapon of men with premature ejaculation.
The point is this: if you stop thinking as oral sex as being simply a part of foreplay (and maybe one to rush through to get to the main event) and start seeing it as an essential and main part of your sex life, you don't need to worry quite so much about your stamina.
Your tongue isn't going to finish in under a minute. So with a shift in mentality, you now have the ability to satisfy your partner for as long as she likes and needs. Especially once you put the huge number of techniques into practice that you'll discover as you read through.
My only criticism is that although genuinely eye-opening, entertaining and funny, there are points when you kind of wish the descriptions were briefer. This is a full-length book, after all, and so takes a while to get through.
But for me, She Comes First is easily the best guide to oral sex I've read, and has the potential to be a game-changer for men with severe premature ejaculation. And really, I'd recommend it for any man or woman who'd like to be able to fully satisfy their partner with just their tongue.
3. 3 Step Stamina
3 Step Stamina is one of those ebooks that contains some useful content, but still manages to kind of irritate me.
Why? To buy it, you have to watch a very lengthy sales video on the website – a style I'm not a huge fan of generally. I'd prefer it if you had the option to read the same information or at least skip to a buy page rather than waiting for the video to end.
But I remember thinking that if the author's skills in the bedroom are even half as good as his skill at persuasive sales, then I'd still be impressed.
Despite being called 3 Step Stamina, it's actually very focused on dealing with erection problems by increasing blood flow and your ability to 'lock in' the ensuing erection. And to do that, he teaches you physical exercises, shares diet tips, and recommends supplements that are used in some cultures to improve sexual function, such as Maca and Ginko Biloba (oops, did I just give that away?)
The idea is that the same steps are meant to help with both erection problems and premature ejaculation, as better erection control will hopefully lead to an ability to continue having sex.
Andrew worked in the adult industry, and there's no doubt he's picked up a trick or two in the bedroom. I think there are some gems in the rough in the four guides he offers for the price of one. But unless you also have an interest in exploring different erection strengthening techniques, I'd stick to a dedicated guide to premature ejaculation.
4. The Ejaculation Trainer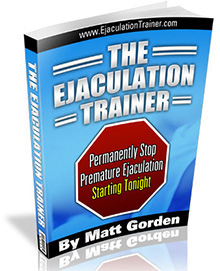 The Ejaculation Trainer is another guide I found useful when I took the decision to improve my sexual endurance.
In some ways, it's similar to Ejaculation By Command. For example, it also has a great section with practical tips that can help you right away – everything from positions that are better for stamina to simple breathing 'hacks'.
Some suggestions seem obvious when you read them, but I realized I wasn't already doing most of them. Others were completely new to me, and simply deciding to keep them in mind when I had sex helped a lot.
Then there are several practical exercises to help you control your arousal, erection type, and ejaculation response. This is the core of the guide, with comprehensive instructions to understand your arousal levels, and ultimately to learn how to keep your arousal to a level that allows you to have sex for longer.
The only real downside is the same as many ebook guides these days – it's not cheap. But the book itself is well written and full of useful techniques that helped me a lot, and that I continue to put into practice years later.
Update: The Ejaculation Trainer website has been offline for several months and it's not currently available to buy as far as I'm aware.
5. Lasting Longer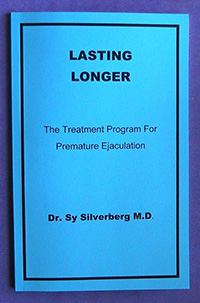 Lasting Longer is a cheaper and briefer alternative to the previous books. The author is a sex therapist who first wrote it back in the 1970s. And he says that his approach was developed through his experience of helping men in therapy.
Like some other PE guides, it focuses mainly on the stop and start technique, but then skips some of the other techniques.
The author says that his solution to PE is a simple one, just not an easy one. But he then confusingly spends a lot of time describing what he just described as simple.
The chapter that I probably found most useful was about sexual performance anxiety. You can see his experience as a therapist there, with helpful advice about your mental and emotional state during sex.
He talks in detail about the importance of changing your attitude towards sex, which I think could be helpful for couples whose sexual encounters end when the man finishes.
Overall, I don't think there's as much in this guide as there could be, especially compared to the amount of information and exercises in other guides. I think that by only focusing on one main technique, it's missing half the story.
Maybe the approach was a revolutionary idea back in the 1970s. But nowadays, I think many people will want something which will help them straight away, with a wider range of techniques to try. Still, the price is considerably lower for this guide, which in itself is a good reason to consider it.